About Us
Association Strategies is a public affairs firm with a difference. We offer services that strengthen the leadership and advocacy capabilities of your organization and coalitions. Our team works with you to develop and deploy dynamic grassroots campaigns that advance your organization? mission with the public and public policy-makers.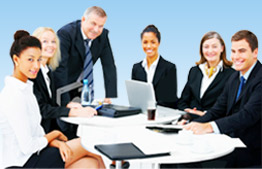 We provide quality leadership coaching and governance training specific to your organization, association or business, delivering that extra margin of professionalism that separates you from the crowd. We listen to you and assess your organization?eds and together we?tructure a course of action to achieve your specific goals.

We believe that those organizations that thrive in the future will be those that are best positioned to effectively advocate their positions and articulate their policy. This requires internal organizational cohesion, sound leadership and a willingness to work with others outside your organization. We are dedicated to assisting you to build and maintain a strong organization capable of advancing and achieving your policy goals.



The Association Strategies Team

Denise Gentsch is the Principal of CDR Legislative Group based in Austin, TX. Denise has worked with the Texas State Legislature since 1987 and is an effective and proven Texas lobbyist who additionally has wide experience assisting others to procure federal funds and their non-federal match. Denise has worked both state and federal legislative and regulatory issues and is a skilled coalition-builder. Denise routinely serves as a primary coordinator on projects requiring close collaboration among seemingly disparate government and private sector entities.

Mary Schneider currently represents clients inside the Beltway and in Austin for a variety of Texas-based organizations. Mary is a former state coordinator for U.S. Senator Kay Bailey Hutchison and worked for John Culberson, U.S. Representative, during his tenure in the Texas State Legislature. Mary can share an extraordinary knowledge about how to advocate at both the Statehouse and the United States Congress and understands the lobby process from both inside, and outside, a Congressional office.

Susan Bryant M.A., M.B.A., is Principal of Austin-based Leader Services. Susan is the former Director of the Public Transportation Division at the Texas Department of Transportation and consults with many state transportation departments and transportation entities across the country.

Susan has taught high school and adults, has consulted with media outlets in major markets, and facilitates hermes fake management seminars with state and local officials. She?en named to 诒s Who of American Women? has received the National Award of Public Service from the U.S. Transportation Department. With a background in communications Susan is an extraordinarily well-qualified replica hermes media skills facilitator and strategic planner.

Trinh Pham an architect by training, is the owner of TrinhDesign in Houston, TX. TrinDesign handbags replica is an internationally respected and award-winning graphic and design team. Trinh?ecialty is replica bags packaging written and audio-visual communications in innovative, understandable gucci replica and highly professional formats. Trinh?stery of modern techniques and multiple media insure that anything TrinDesign produces will be read, watched, heard, understood and retained.

Bryan Gentsch, Ph.D. is the Managing Director of Association Strategies. Bryan directed gucci fake state government relations for American Cyanamid, Wyeth, and BASF Corp. for 11 years prior to founding Association Strategies in 2004. Bryan is an experienced adult education facilitator and leadership coach with a wealth of experience in coalition-building and collaborative problem solving. Bryan coordinates project management, client strategies, grassroots campaigns and training workshops for the Association Strategies Team.